Oral Appliance Therapy – Frisco, TX
Convenient, Conservative Solutions for Better Sleep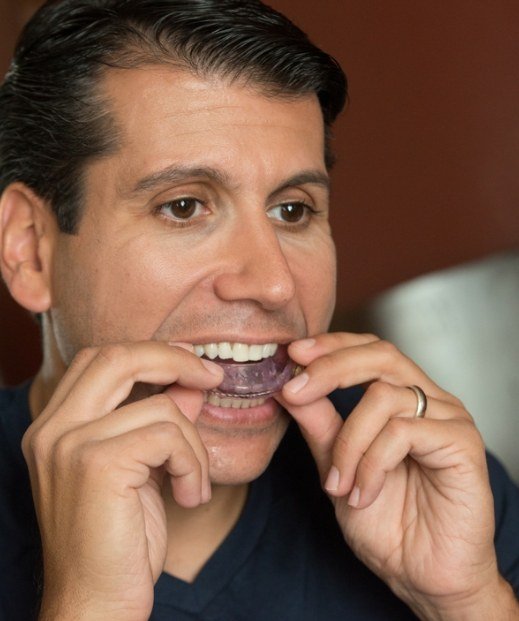 Oral appliance therapy in Frisco is a conservative and convenient alternative to CPAP devices. Designed to fit easily in your mouth, they are customized according to your needs and offer a more comfortable approach to sleep apnea and snoring treatment. At Star Sleep & Wellness in Frisco, we offer an array of oral appliances that can treat various symptoms and improve sleep quality. Call us to schedule a consultation with one of our sleep doctors today.
How Does Oral Appliance Therapy Work?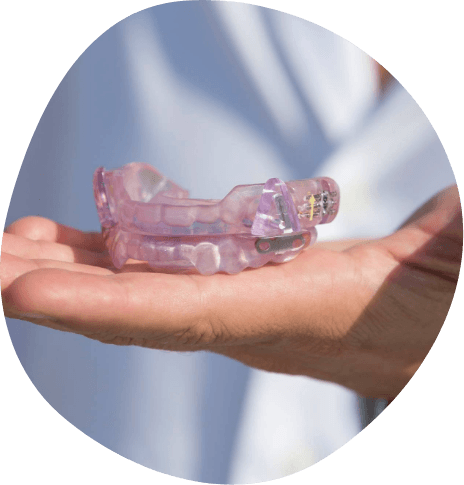 Oral appliance therapy consists of a customized oral device that is worn over the teeth at night while you sleep. Designed to fit comfortably inside your mouth, it can move your jaw forward to keep soft tissues from collapsing and causing a potential blockage. These devices also work to keep air flowing freely so that you or your loved ones are not interrupted by your snoring.
Advantages of Oral Appliance Therapy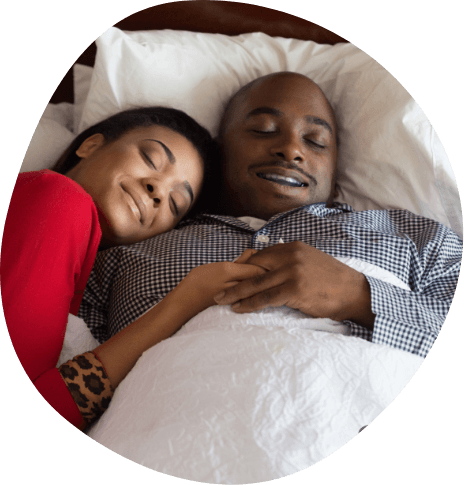 Many sleep doctors continue to encourage CPAP therapy as the only way to treat sleep apnea; however, because of the advancements in the field as well as additional sleep disorders that can be effectively treated, oral appliance therapy offers many advantages that lead to great results. These include:
A conservative, non-invasive solution that is convenient
Customizable devices that are comfortable to wear
A quieter way to treat sleep apnea or snoring
Portability when traveling
The ability to sleep in any position
Keeping your sinus cavity from drying out
Cost-effectiveness because you will not need to purchase additional supplies
Who Could Benefit from Oral Appliance Therapy?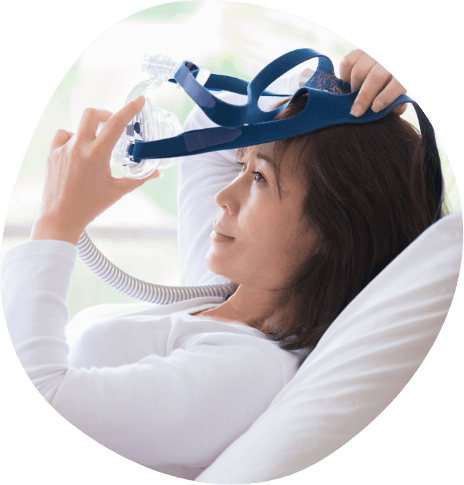 Our team will evaluate you to determine if you are a good candidate for oral appliance therapy. The most common indicators include:
Mild to moderate obstructive sleep apnea (OSA)
Chronic snoring
Signs of bruxism (teeth grinding)
Inability to successfully wear a CPAP device
Dislike of CPAP bulkiness
How Can You Get an Oral Appliance for Sleep Apnea?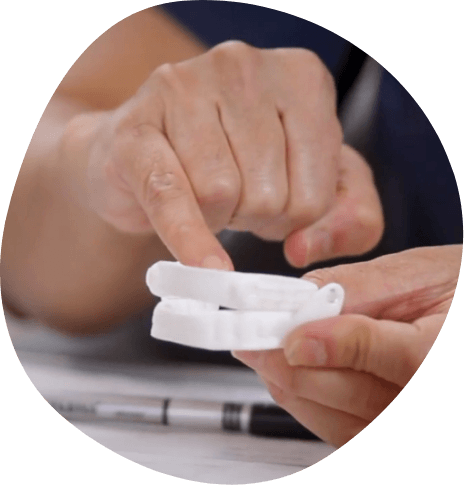 Starting the process for an oral appliance does require several steps, including:
Taking our online assessments.
Scheduling a consultation with one of our sleep doctors in Frisco.
Undergoing digital imaging scans and tests to determine if you need a sleep study.
Referring you to our in-house lab sleep study or providing a take-home sleep test.
Reviewing the data compiled by your sleep study to generate a formal diagnosis.
Discussing treatment options and whether you are a candidate for oral appliance therapy.
Determining the type of oral appliance you will need.
Undergoing a fitting for your oral device as well as explaining how it works and how to care for it for maximum longevity.
Custom-Made Solutions for Each Patient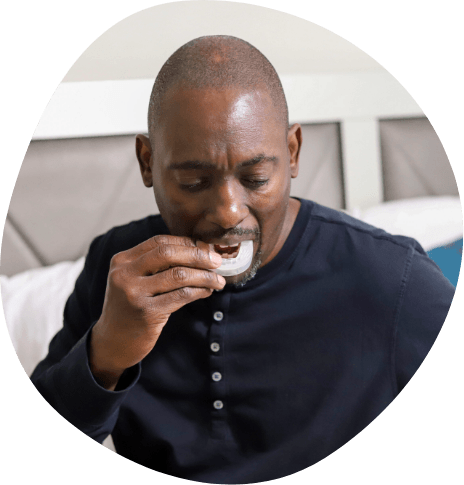 The sleep specialists at Star Sleep & Wellness in Frisco never want you to be unhappy with your oral appliance. This is why we take a personalized approach, listening closely to your concerns, identifying the areas affecting your sleep, and delivering high-quality devices that produce effective results.
Our advanced technology includes a digital impression system that guarantees greater accuracy and precision when developing a three-dimensional model of your mouth. These images are then used to create your oral appliance, which will curb symptoms of sleep apnea or snoring.
Is Oral Appliance Therapy Covered by Insurance?
Most medical insurance companies do offer coverage for oral appliances, but the correct documentation must be submitted to avoid a possible denial. More than 100 different devices are currently FDA-approved, and our team believes in offering patients different styles to ensure optimal results are achieved when wearing an oral appliance.
At Star Sleep & Wellness in Frisco, our team will submit the necessary paperwork to your insurance company to ensure a proper pre-authorization is acquired before moving forward with treatment. This CPAP alternative treatment option is often categorized by insurance companies as a medical device and does not often result in a denial of your claim, so it is advantageous for you to pursue this type of treatment if you want to minimize out-of-pocket expenses.
CPAP Recall – Are You Affected?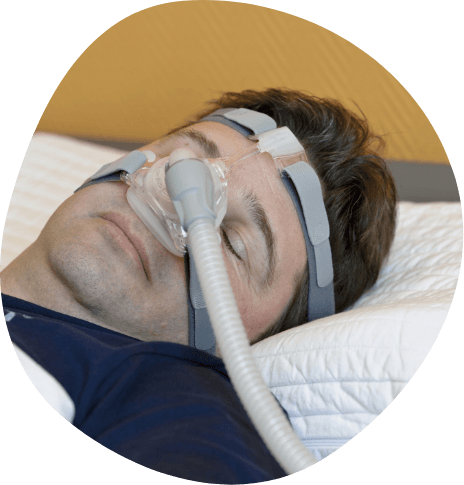 Our team is aware of the recent Philips Respironics CPAP recall, and we want to serve Frisco residents who are affected. It is believed these CPAP devices as well as Bi-PAPs and other ventilators are a potential health risk due to the sound abatement foam inside these devices. If you or a loved one can no longer use your CPAP because of this recall, we want to help you make the transition to oral appliance therapy. Call us today to find out how we can help.
Types of Oral Appliances
Oral appliance therapy in Frisco consists of various devices that are designed to improve sleep quality. Whether suffering from sleep apnea or snoring, our team can identify the appropriate device that will address the issue and help you reclaim your life. These customizable appliances not only fit according to the impressions taken of your mouth but are also quiet and comfortable, portable, and non-invasive.
Why Choose Star Sleep & Wellness in Frisco?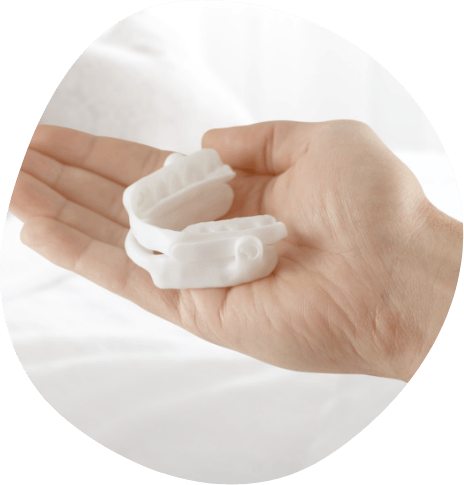 We know you have options when choosing a sleep doctor in Frisco, but we encourage you to consider us as your home for better sleep. By opting for an oral appliance that is created by our team of professionals, you can:
Avoid the use of a CPAP and/or surgery
Undergo treatment with the help of board-certified sleep experts
Lower your out-of-pocket expenses by using your medical insurance or Medicare
Experience a whole health approach that positively affects your sleep quality
Expect follow-up care from our trusted professionals
Work with our team to choose the oral appliance that is right for you
What we offer:
ProSomnus EVO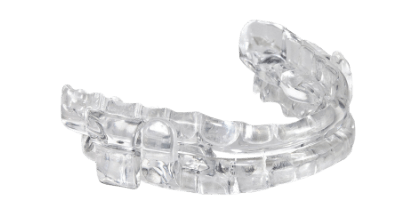 If you have a small mouth or want to avoid a bulky appliance, the ProSomnus EVO is highly effective, especially if you have mild symptoms of sleep apnea. This device is also ideal if you snore. Not only is it free of any metals, but it has a single-layer design that makes it easy to clean and maintain. With the ProSomnus EVO, you can also feel confident in case it becomes damaged because it comes with additional replacement pieces.
SerenaSleep Elevate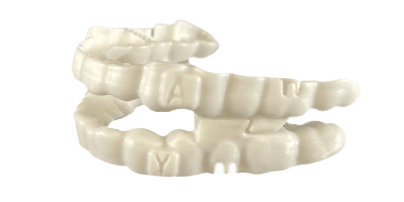 The SerenaSleep Elevate oral appliance is custom designed to ensure greater comfort. A patented device, it is durable, biocompatible, and made with medical-grade nylon. These are high-quality products that have a minimal profile and maximize oral cavity volume. You can expect great success if our team recommends it to correct any mandibular advancements for better sleep.
Prosomnus IA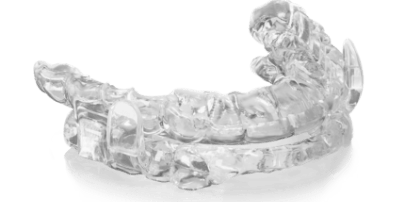 As the leading device offered by Prosomnus, the IA oral appliance offers support for cases of sleep apnea or snoring. Although the design is simple, it is thin and highly durable so that maximum advancement is achieved when worn.
Prosomnus PH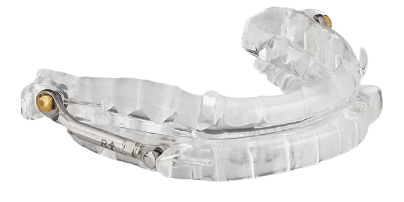 If you are a Medicare patient who does not want to undergo CPAP therapy, you can find success with the Prosomnus PH. This slim and smooth design allows for more comfortable wear and ease of use. As a result, symptoms of sleep apnea will dissipate. Also, because it does contain Herbst hinges, it includes lip shields to better protect your soft oral tissues.
Prosomnus CA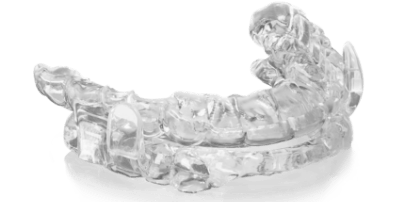 Asymmetrical archforms, manufacturing variances, and device design limitations can all be remedied using the Prosomnus CA. As the first device created by Prosomnus to allow precision advancement, it uses proprietary technologies to ensure optimal results.
Respire Pink Herbst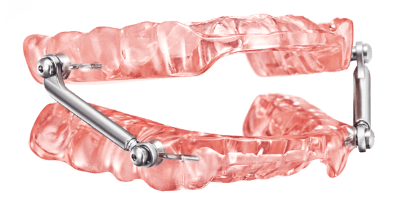 Snoring and sleep apnea can be treated with the help of the Respire Pink Herbst device. If you have a small mouth, this unique device can be adjusted vertically and laterally to ensure greater comfort while wearing.
The OASYS Oral/Nasal Airway System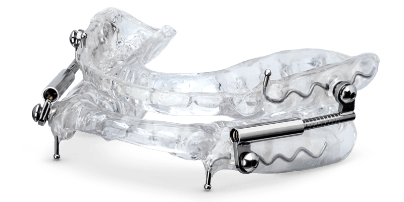 Another effective solution for treating sleep apnea and snoring is the OASYS Oral/Nasal Airway System. It comes with a nasal dilator and jaw repositioning technology that relieve breathing problems that occur within the nose and/or throat. This solution is also ideal if you wear dentures.
Panthera D-SAD Sleep Appliance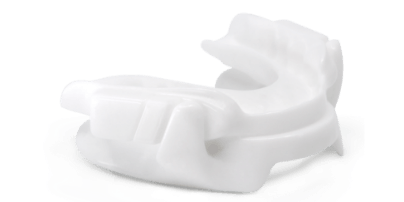 Approved by the FDA, the Panthera D-SAD sleep appliance is made out of biocompatible nylon and is designed to treat snoring and sleep apnea. Because it does require maximum retention, it is often recommended for those whose mouths possess certain anatomical characteristics.
Somnomed Avant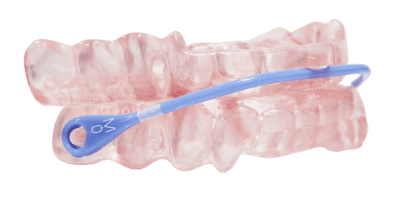 This metal-free oral appliance possesses the best design, fit, and effectiveness when treating sleep apnea. The Somnomed Avant is the first milled device with a hard outer surface. However, it also contains a softer inside to ensure greater comfort and longer wear. Because of the nylon material used to make this device, your mandibular can be shifted forward gradually until reaching the ideal location.
Somnomed Herbst Advance
The Somnomed Herbst Advance is considered to be the most comfortable oral appliance on the market because of its ease of vertical and lateral jaw movement. If you snore, suffer from obstructive sleep apnea, or grind your teeth, this device is made for you.
SomnoDent Flex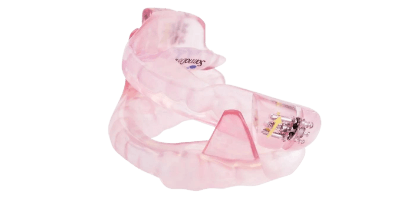 SomnoDent Flex provides exceptional comfort and relief if you are struggling to achieve quality sleep at night. The SMH BFlex material discourages odors and delamination, and the internal layer offers a soft feel while you sleep. Because it only needs minimal adjustments, it is a great option if you have custom restorations such as crowns or bridges.
Prosomnus (PH) EVO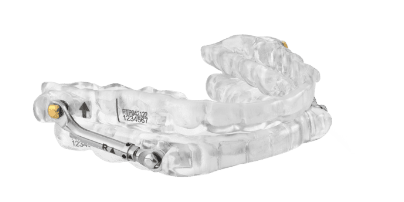 The Prosomnus (PH) EVO is an oral appliance that treats both sleep apnea and snoring, and it is FDA-approved. Using mechanical hinges, it can reposition and stabilize your jaw while you're asleep so there is additional space within the throat, minimizing the potential for any kind of obstruction. Because the device is smaller than the Prosomnus EVO, it doesn't take up as much room inside the mouth. Also, it is believed this device is stain-resistant and is fabricated using one piece so that it maintains its fit.
Prosomnus EVO Select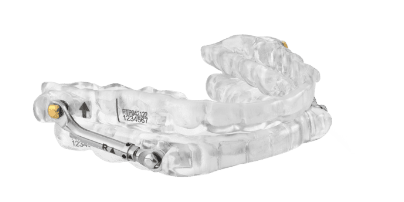 Similar to the Prosomnus EVO, the Prosomnus EVO Select is 20% less bulky than the EVO but has the same flexibility. It is great for treating sleep apnea and/or snoring and is a metal-free device that is comfortable to wear and easy to clean and maintain.
Thornton Adjustable Positioner (TAP®)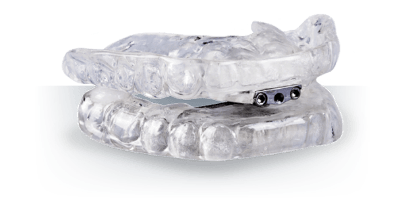 The Thornton Adjustable Positioner is custom-made to be fully adjustable so that symptoms of sleep apnea and/or snoring are minimized. This standard device, along with Herbst appliances, are great options if you have Medicare and need assistance treating your sleep problems.
SnoreHook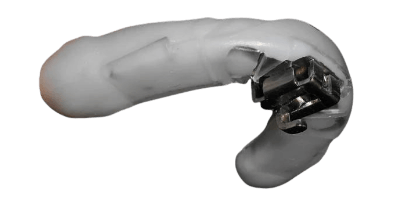 If snoring is keeping you from getting a good night's rest, a SnoreHook may be what you need. Hinged at the sides, front, or palate, its mandible can be advanced out over the front teeth for maximum protrusion. Keeping Its adjustment setting even after it is removed is just one of the many benefits you can expect while wearing this device.
AveoTSD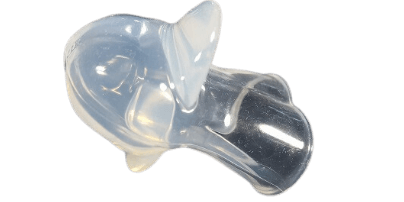 The AveoTSD can help even the most persistent snorers as well as those with sleep apnea. Because of its silicone design, it offers maximum comfort and helps to hold the tongue forward so that the airway remains clear while asleep. Because it can lead to a fatigued tongue, it is often only recommended if you are undergoing orthodontic care.